The Boy Scouts of America (the BSA) is one of the largest Scouting organizations in the United States of America and one of the largest youth organizations in the United States, with more than 2.4 million youth participants and nearly one million adult volunteers. The BSA was founded in 1910, and since then, more than 110 million Americans have been participants in BSA programs at some time. The BSA is part of the international Scout Movement and became a founding member organization of the World Organization of the Scout Movement in 1922.The BSA's goal is to train youth in responsible citizenship, character development, and self-reliance through participation in a wide range of outdoor activities, educational programs, and, at older age levels, career-oriented programs in partnership with community organizations. For younger members, the Scout method is part of the program to instill typical Scouting values such as trustworthiness, good citizenship, and outdoors skills, through a variety of activities such as camping, aquatics, and hiking. In order to further these outdoor activities, the BSA has four high-adventure bases: Northern Tier (Minnesota, Manitoba, and Ontario), Philmont Scout Ranch (New Mexico), Sea Base (Florida), and Summit Bechtel Reserve (West Virginia).
The traditional Scouting divisions are Cub Scouting for children in grades K-5, Scouts BSA for youth ages 11 to 17 and Venturing and Sea Scouting for young men and women ages 14 (or 13 and having completed the 8th grade) to 20.
We also offer the Exploring program. This is a career based program throughout the valley that focuses on youth participating in careers that they may enjoy. Exploring Clubs are co-ed programs for youth ages 11-13 and Exploring Posts are co-ed programs for youth ages 14-20.
The BSA operates traditional Scouting by chartering local organizations, such as churches, clubs, civic associations, or educational organization, to implement the Scouting program for youth within their communities. Units are led entirely by volunteers appointed by the chartering organization, who are supported by local councils using both paid professional Scouters and volunteers.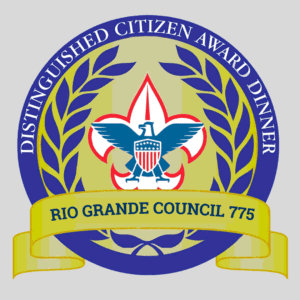 Distinguished Citizen Award Dinner
The DCAD is an event honoring individuals who share Scouting's belief in leadership, determination and values, and have contributed significantly to the growth and vitality of our Valley community.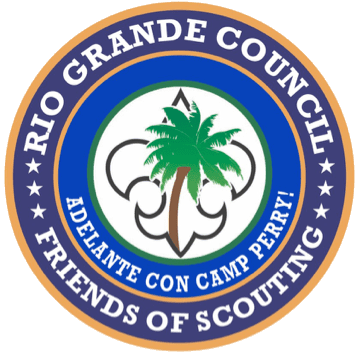 Friends of Scouting
The Friends of Scouting Campaign keeps Scouting an affordable, effective youth development program. It funds our infrastructure, or general operating portion of the budget, and provides a support system the Rio Grande Council.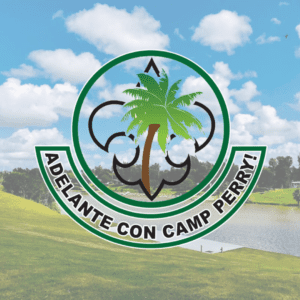 Adelante con Camp Perry
The Rio Grande Council has launched the "Adelante Con Camp Perry Campaign," A major gifts campaign projects as we venture into the next century of camping, fun and adventure and provide a whole new experience to the youth of tomorrow.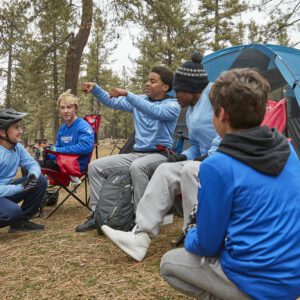 Camperships
Thanks to the generosity of donors, we have a designated assistance fund for youth in financial need. Throughout the year camperships ensure all scouting youth have the opportunity to experience the excitement of our council camps. Annual Giving
You can support Scouting through an annual gift. Annual gifts are typically gifts of cash and are the most basic and important source of support for Scouting. Below are just some ways you can make your contribution.
Give through Donor Advised Funds
Give Through Wire Transfers Recognition
As you continue to make Scouting a part of your philanthropy, you join an elite group who share your desire to impact the future of Scouting's youth, and we are committed to showing our gratitude. Scouting seeks to honor you and the impact of your gift in the following ways. Planned Giving
The goal of planned giving is to help you plan your estate and charitable giving in a way that benefits you, your family and the Boy Scouts of America. There are several ways you can make these planned gifts and enjoy tax and income benefits. Learn more about planned giving below. Other Programs to Support
You can also support other Scouting related programs through a special designated gift. The following are entities that a contribution can be directed to.
National Order of the Arrow
Click Here to see our most recent Form 990
Click here to see our most recent audited financial statement